Caning and Wicker
by Edie Hentcy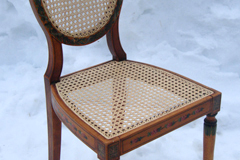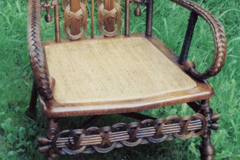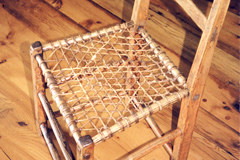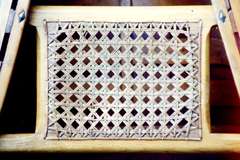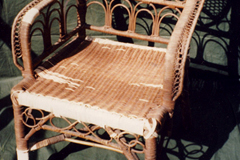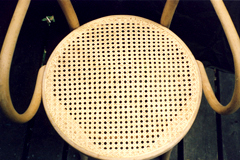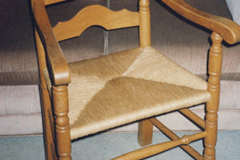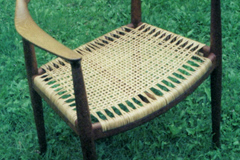 Click on a image to see it larger, with more detail, with an explanation of the work done.
Located in the heart of Muskoka, Edie Hentcy provides a skill most-commonly referred to as "a lost art".
Chair caning, wicker restoration, splint, fibre rush and rawhide are some of the most common forms of work provided.
This is commonly done on chairs, wicker furniture, canoe seats and even snowshoes.
The work is accomplished using top-grade materials and friendly service.
Whether you are here to visit or as a year-round resident, bring your piece in for its restoration/re-seating.
If needed, the piece can be stained or painted once the repairs are completed.
Call or email to set up an appointment and receive directions to the shop.
Edie Hentcy • 1014 Woodington Road • Minett, Ontario • P0B 1J0 • 705-765-1065 • Email: edieh@vianet.ca